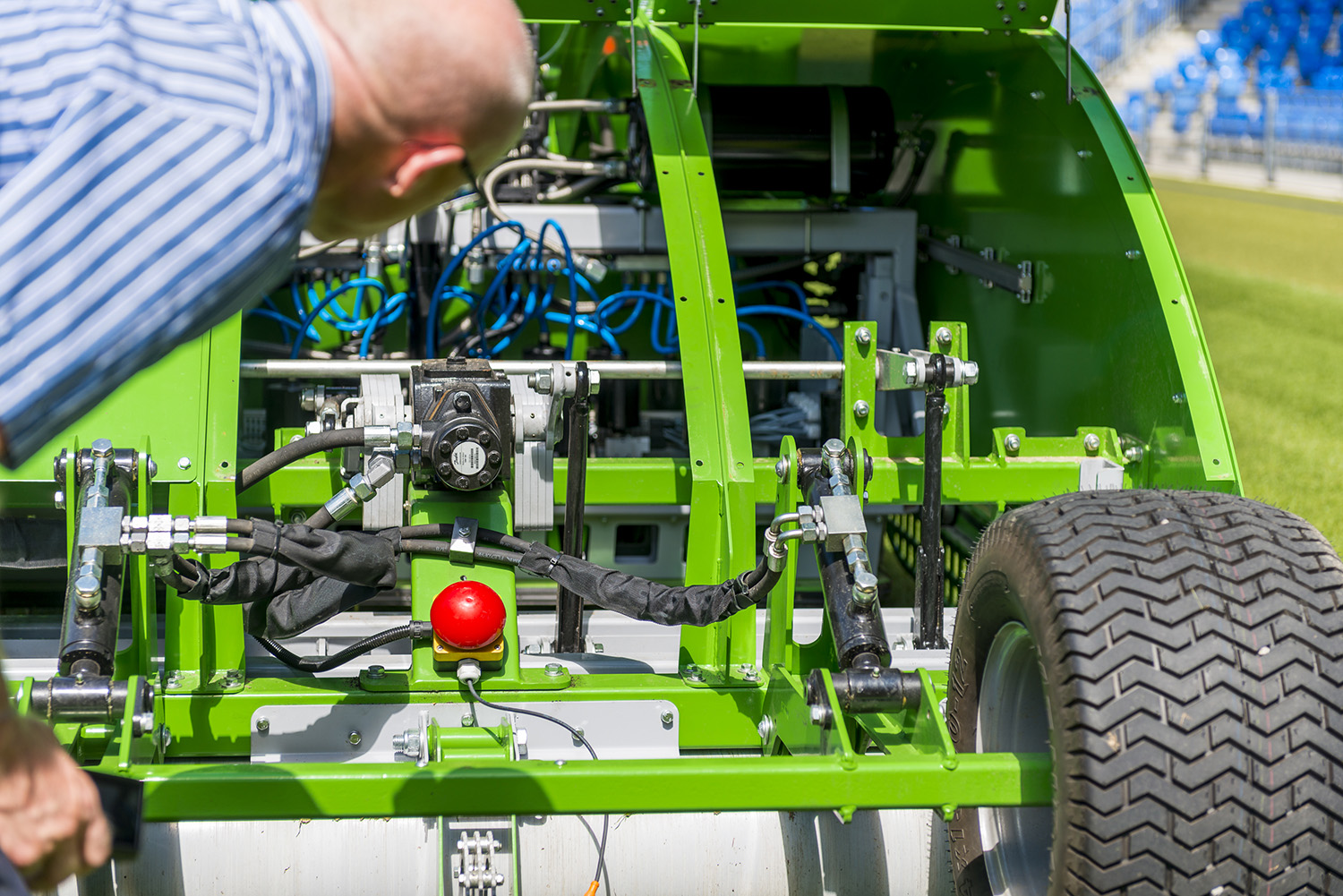 Lots of air for your lawn!
The airter® big 26190 is a newly developed, trailed pneumatic soil aeration device for professionals that loosens the lawn root zone and supplies it with fresh oxygen. Thus the airter® is also perfectly suited to ensure water permeability. The advantages at a glance:
Deep loosening and surface aerification in one operation
26 specially developed and extensively tested injection lances with triple nozzles
Injection of 750,000 – 1,000,000 litres of air per football pitch
Scientifically proven deep loosening down to -22 cm
Individually adjustable penetration depth / working width 190 cm
Continuous and efficient working process
Deep loosening by high-pressure air injection
The airter® loosens the lawn homogeneously with compressed air, covering the entire surface down to a depth of -22 cm. Each of the 26 injection lances is supplied by a compressed air reservoir, which enables the air to shoot into the soil in a controlled manner and at high pressure through triple nozzles.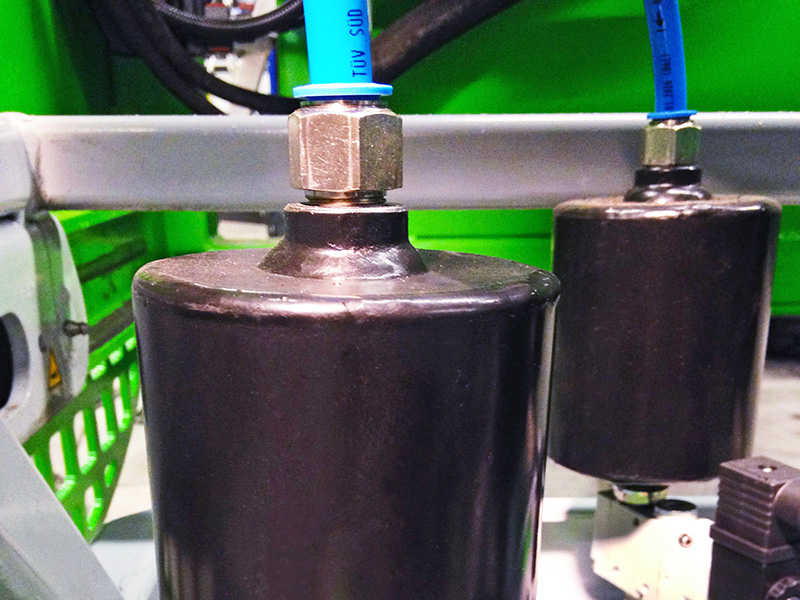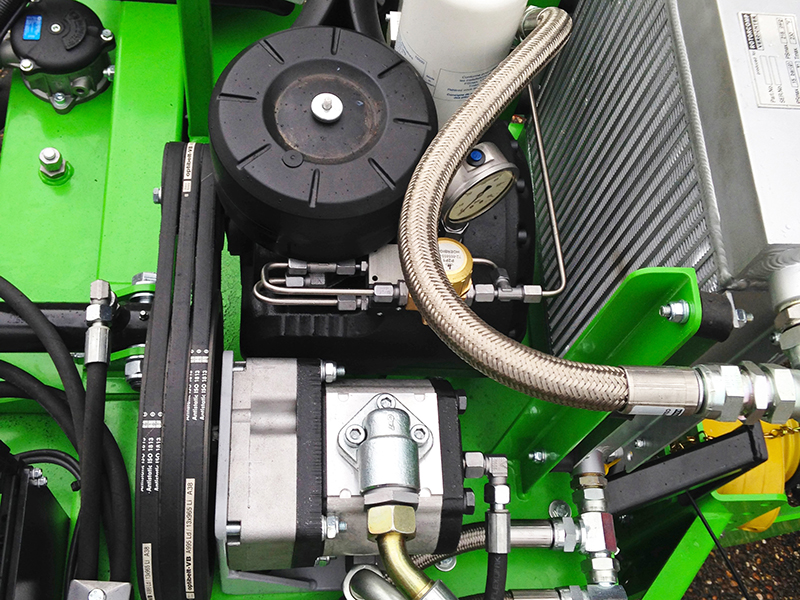 The latest generation of compressors
The quiet and maintenance-friendly screw compressor with 2'800 l/min at 8 to 9 bar pressure fills two intermediate storage tanks, which supply the 26 compressed air tanks of the injection lances with the necessary volume in a controlled manner. This guarantees an optimal and permanently high working and operating pressure of the injection system.
Powerful triple hydraulic motor
The PTO-driven triple hydraulic motor block is electronically controlled and delivers more than 170 l/min. All working machine parts of the airter® are hydrostatically driven.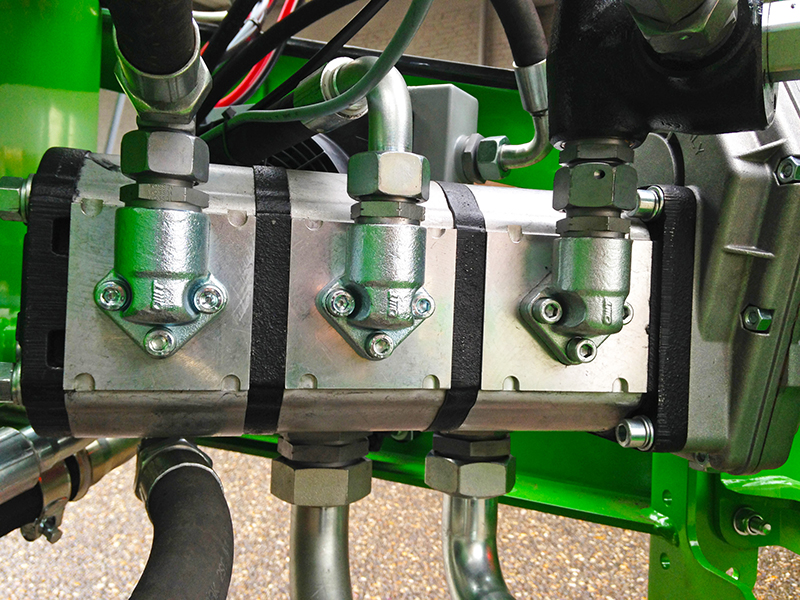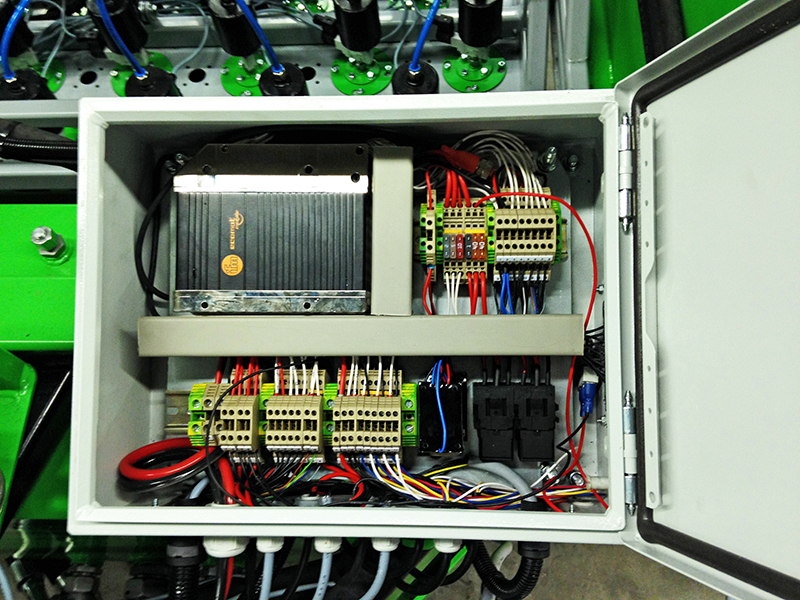 Control precision thanks to SPS industrial computer
The complete machine is controlled by a 32 bit SPS industrial computer. It is controlled and monitored by a color LCD panel in the driver's cab.