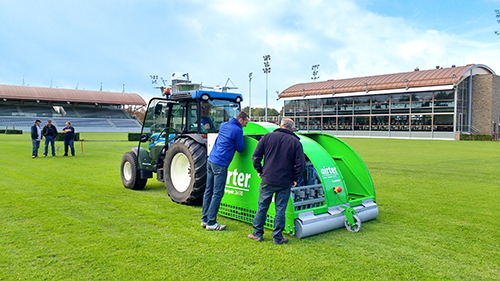 The airter® compact 26190 for contractors
The airter® compact 26190 with 26 injection lances and 2m working width is designed as a large attachment machine to the three-point linkage of the tractor and is particularly suitable for high-performance contractors. This large version of the airter® for compact transport requires a Class II tractor (from 70 to 90 HP).
Deep loosening by high-pressure air injection in series production
The airter® loosens the lawn homogeneously with compressed air, covering the entire surface down to a depth of -22 cm. Each of the 26 injection lances is supplied by a compressed air reservoir, which enables the air to shoot into the soil in a controlled manner and at high pressure through triple nozzles.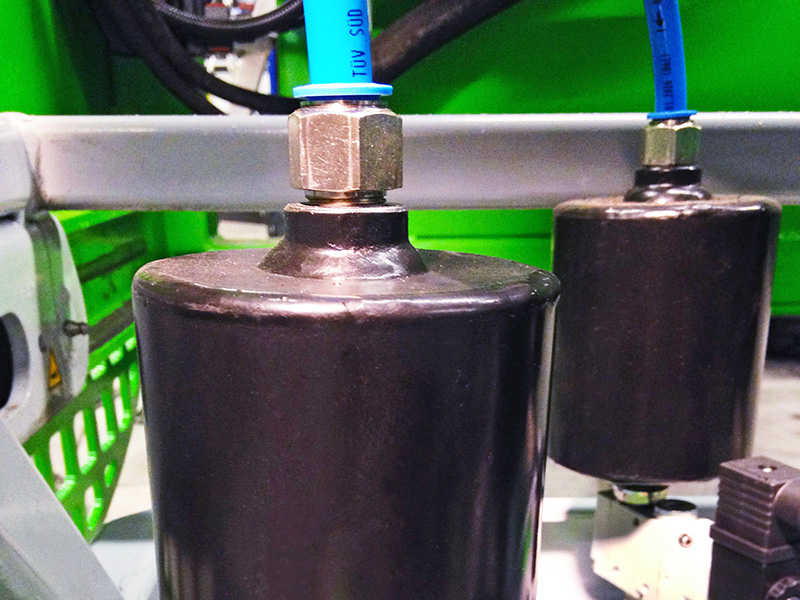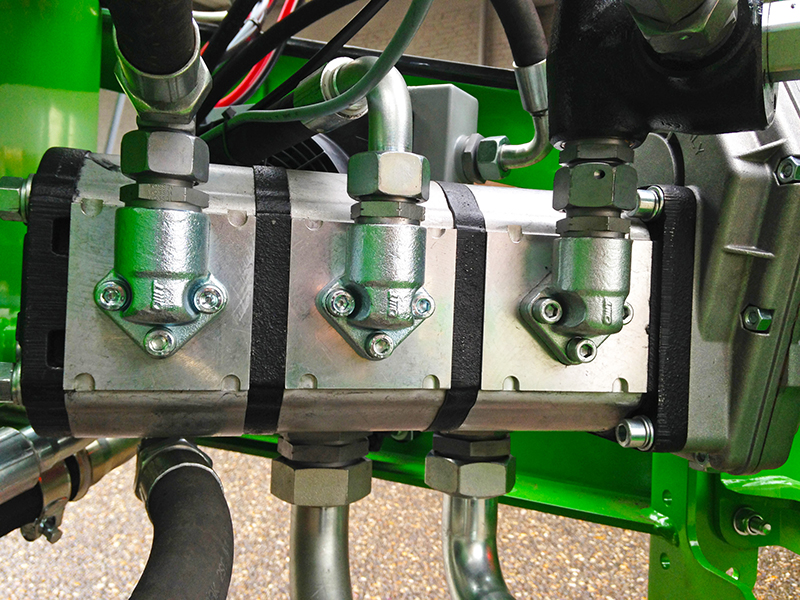 Powerful triple hydraulic motor
The PTO-driven triple hydraulic motor block is electronically controlled and has a drive power of more than 170 l/min. All working machine parts of the airter® are hydrostatically driven.
Control precision thanks to SPS industrial computer
The complete machine control software is controlled by a 32 bit SPS industrial computer. The machine is controlled and monitored via a modern color LCD panel in the driver's cab.