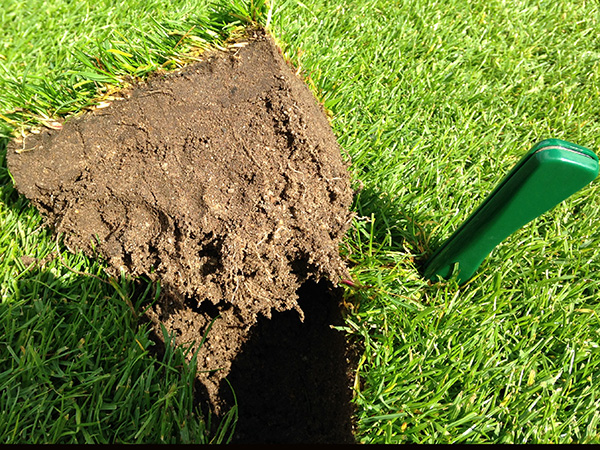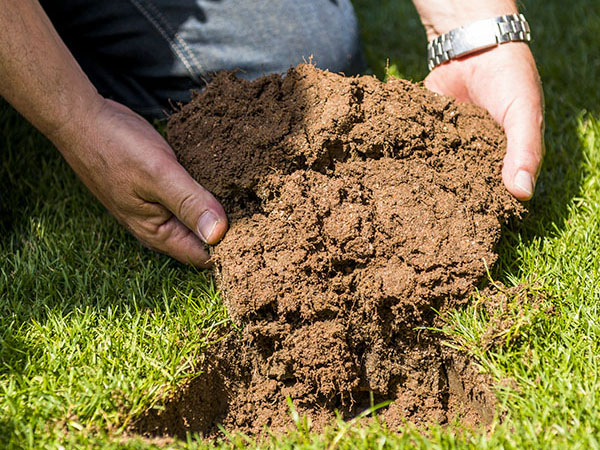 airter® the revolution in professional lawn care
The airter® light 14160 is a completely redesigned pneumatic soil aeration device for professionals, which loosens the lawn root zone homogeneously to a depth of more than -22 cm and supplies it with fresh oxygen. This is done by adjustable compressed air and in a continuous process (i.e. a football field is completely done in 8 hours). 14 specially developed compressed air injection lances with triple nozzles push up to 1 million litres of air per football pitch into the ground. This is done by a very efficient working process. The scientifically proven loosening of the lawn base layer is well over 30%. Thanks to the new airsoftroll® technology of Novokraft, we guarantee a very low ground contact-pressure and a sustainable aeration of the root zone with oxygen! This is unique and unrivalled!
The advantages at a glance:
Faster, cheaper and low-maintenance costs!
Completely redesigned and patented machine
Drawn machine with only approx. 950 kg weight
New airsoftroll® technology for lowest ground contact-pressure
For all class I tractors, from 30 to 45 hp
working width 160cm with 1'100m2 area output / hour
1 million litres of air per football pitch
For all natural grass, golf and hybrid turf systems
Injection lances from 8 to 18cm depth freely selectable
Quick release for the 14 injection lances / nozzles
Simple operation for everyone
Also suitable for golf courses and greens!
airter®: The only unrivalled specialist for professional maintenance for all hybrid turf systems
The airter® is currently the only machine that can demonstrably loosen the various hardened hybrid turf systems. In all hybrid turf systems, the root zone can't be ventilated optimally and professionally using conventional mechanical loosening methods. Over time, these procedures inevitably lead to vertical compaction of the lawn base layer. Novokraft has developed the airter® to solve this problem and to professionally loosen and aerate the root zone. This prevents the formation of decomposition gases, which are toxic for lawn roots.
Practical tests on new hybrid turf fields have shown that with the loosening effect of the airter®, the players subsequently felt the pitches to be much softer. Likewise, this homogeneous pneumatic loosening method massively improves all bioactivity in the soil. Thus the airter® is also ideally suited for a reliable and efficient water permeability.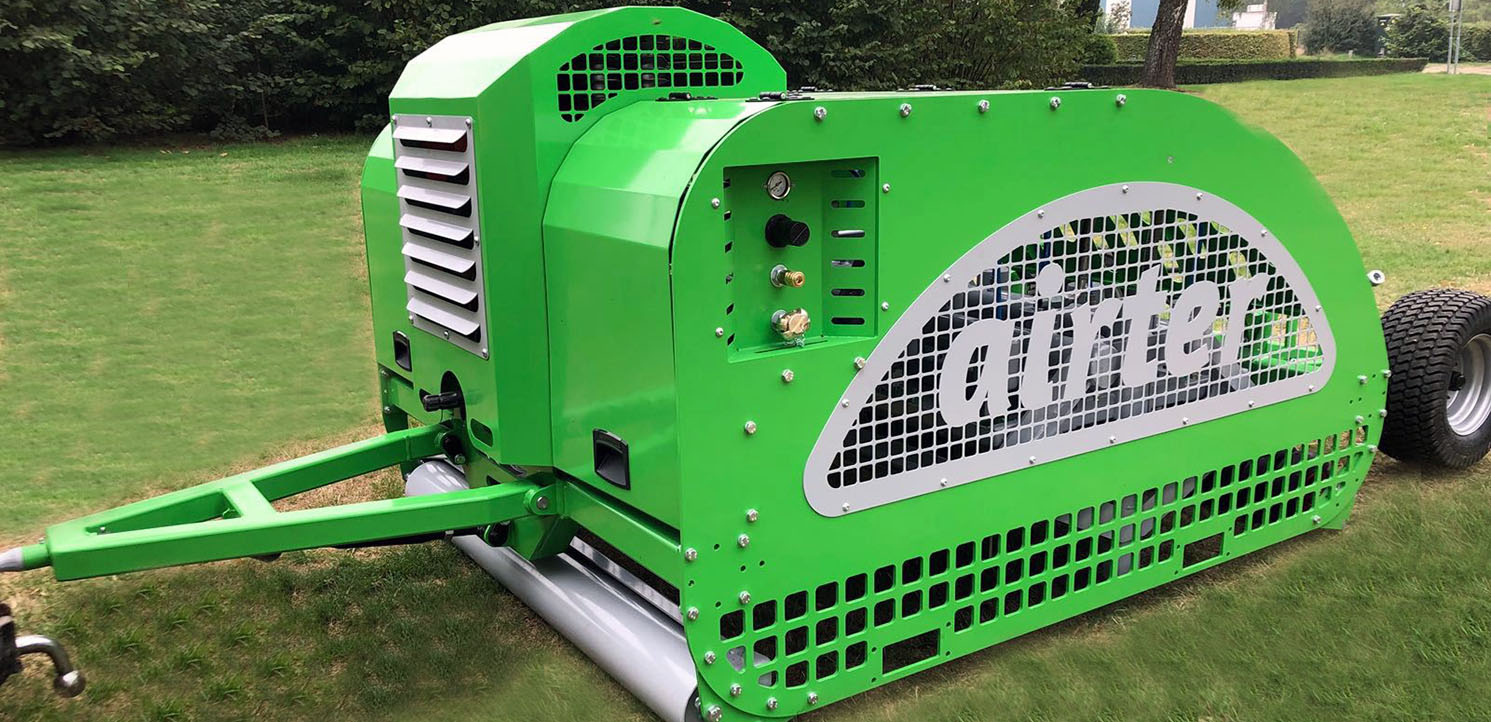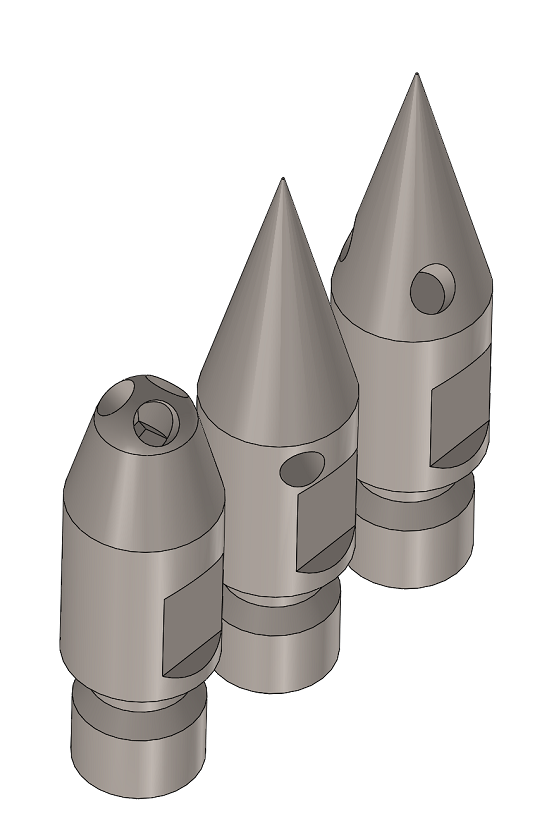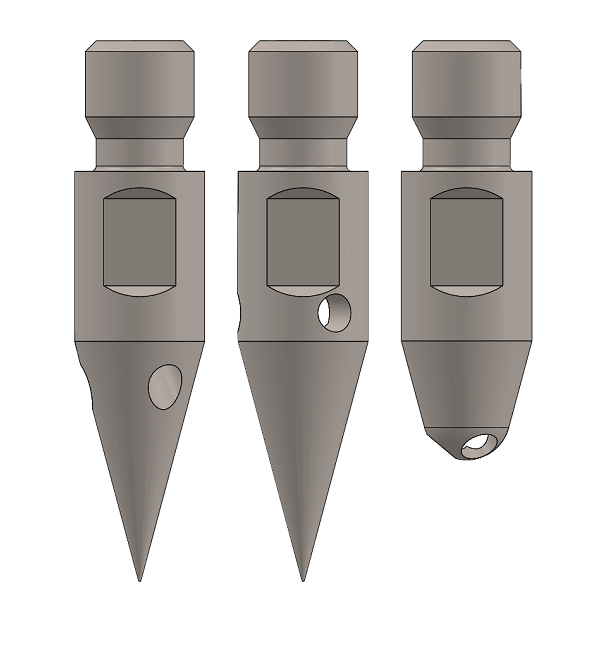 What the airter® light 14160 is all about
The airter® loosens your lawn homogeneously with compressed air, covering the entire surface to a depth of -22 cm. Each of the 14 injection lances has an own compressed air reservoir, which enables the air to shoot into the soil under controlled conditions and at high pressure through triple nozzles.
Latest generation piston compressor
The quiet and easy-to-maintain piston compressor with 1,500 l/min at 5 to 8 bar pressure, fills two intermediate storage tanks, which supply the 14 compressed air reservoirs with the necessary volume in a controlled manner. This guarantees an optimal and permanently high working and operating pressure on every injection lance at all times.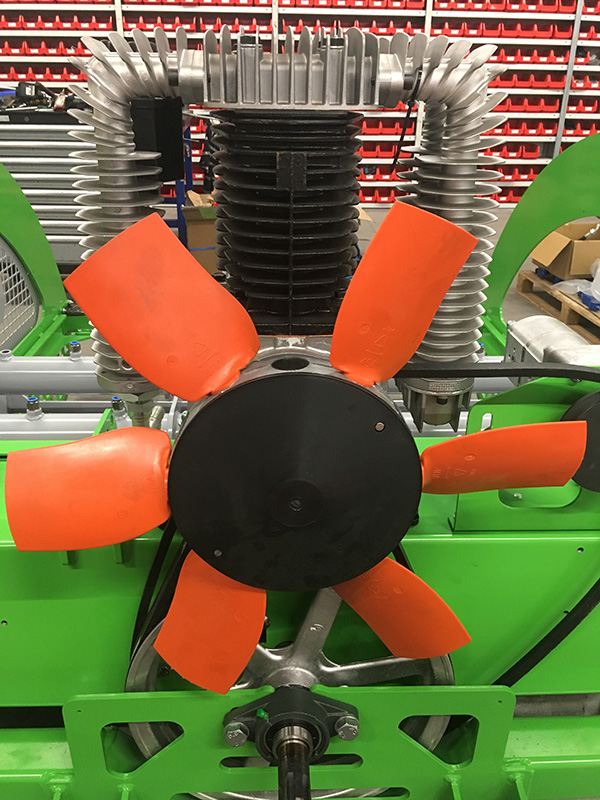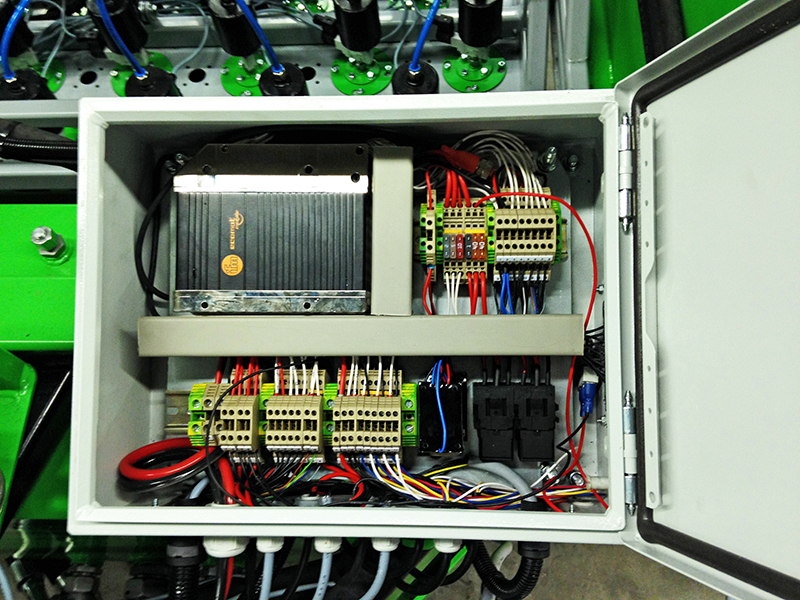 Control precision thanks to SPS industrial computer
The complete machine control software is controlled by a 32 bit SPS industrial computer. The machine is controlled and monitored via a simple operating module in the driver's cab.